How Well Do You Know Your Roof?

Perhaps you don't know everything…and that's ok! Moser Roofing Solutions, LLC is your expert partner to transform your roof from a depressing money drain to a cost-saving source of pride! Moser Roofing Solutions is an expert in commercial roofs and can help customers located in Pennsylvania and mid-Atlantic are how to identify a commercial roof.
As the premiere commercial roofing contractors in the Mid-Atlantic, we help safeguard buildings, business operations, employees, and assets, so you can focus on the critical tasks that keep your business moving forward.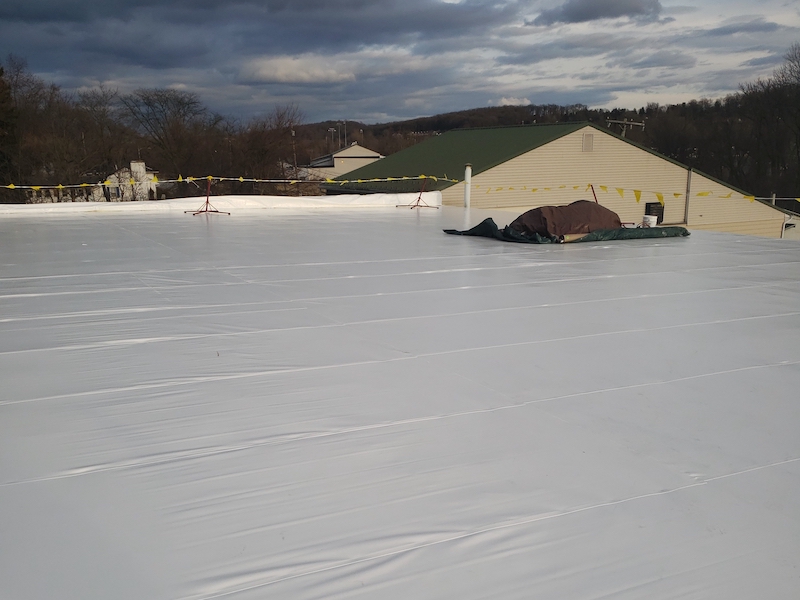 Slope
Does Your Roof Slope or is it Flat?
Moser Roofing Solutions specializes only in flat or low-sloping roofs.
Age
How Old is Your Roof? Moser Roofing Solutions, LLC can offer repairs and upgrades to save energy costs, or entirely replace old roofs!
Don't Know
0–5 years
5–15 years
15 years or older
Material
What Type of Material is My Roof?
Moser Roofing Solutions specializes in flat or low-sloping roofs.
Damage

What Kind of Roof Damage Do I Have?

Moser Roofing Solutions, LLC can repair or replace your roof as necessary, no matter what damage has occurred.
Leaking
Weather
Just Old Age
Vandalism
Do you know the condition of your commercial roof? Do you know what's causing leaks? Have you identified areas of concern for your roof? Are you confident in your roof's remaining lifespan?
Gain an accurate understanding of your building's roof with a free roof survey from Moser Roofing.
I have the highest respect for Josh Moser of Moser Roofing; he has always given me a fair price, excellent service and exceptional roofing installation. I highly recommend this business.
Ray Bowersox, President and Owner
Milton Transportation, Inc. | Milton, PA